Sell with Princess Brokerage International
Associated with the Princess Yachts brand and Princess Motor Yacht Sales for nearly 60 years, Princess Brokerage International is the largest yacht brokerage for Princess yachts worldwide, with an unsurpassed reputation for service and delivery.  Once you've made the decision to sell your Princess through us, our priority is to achieve a timely sale with maximum return. The good news is we get results. Fast.
In the last 3 years our yacht brokers have achieved:
£140,000,000 of boats sold
7 years of consecutive sales growth
7,700ft of boats sold
Our success is down to our vast database of Princess owners and buyers plus global reach we can achieve through our Princess dealer network plus some of the most advanced and pro-active marketing available. With 50 years' experience, 140 yachting professionals and 20 European locations we mean business when it comes to selling your yacht.
Benefits of Selling through Princess Brokerage International
Our priority is to achieve a timely sale with maximum return. To help us do so, we have created a range of additional benefits that will add value when you are selling your yacht.
Inclusive Professional Photography, 3d Tours and Video Presentation
All listed yachts are offered professional photography, 3d tour and video walkthrough as standard.
In-house FCA approved advice:
Our team are qualified and approved by the FCA to provide expert advice on ways in which you or your buyers can finance your purchase.
Service inclusive packages available:
New owners can be further supported by a range of fully inclusive service packages, delivered and managed by Princess trained and approved engineers.
Concierge Service and 24 Hour Technical Helpline
All Princess owners under our care will be offered access to a dedicated aftercare concierge and 24 hour technical adviceline.
Part-exchange option:
We can help speed up the sale through our offer to underwrite a part-exchange against any brokerage yacht.
Inclusive technical orientation:
At no additional cost, regardless of where your yacht is located, we can provide your buyer with a comprehensive technical introduction to their new purchase.

Trusted and transparent:
Brokerage transactions are governed by the high standards set by ABYA and MYBA of which Princess Brokerage International are members.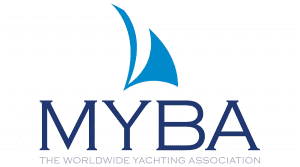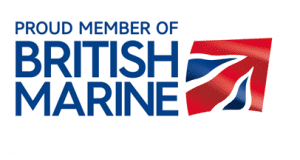 If you are a Princess owner, and you are thinking about listing your yacht, look no further. Contact our team to request a professional valuation.
How we market your yacht
If you're selling your yacht, whatever the brand, we'll ensure it gains maximum marketing exposure across the globe. Our aim is to find you a buyer as quickly as possible and at the best possible price.  By marketing smartly and targeting serious potential buyers worldwide, we work hard to secure a successful sale.
Boat Shows and Events
As part of the Princess family, we have an extensive schedule of respected international boat shows and events throughout the year, giving us the opportunity to feature your yacht to as wide an audience as possible, and in those locations most likely to attract a buyer.
An impressive Princess stand of both new and pre-owned yachts is always a main attraction for anyone attending the shows, bringing thousands of potential buyers to view our brokerage listings.
Shows where your yacht will be featured include the prestigious shows of Dusseldorf, Cannes and Southampton, as well as other smaller local shows and events.
A full programme of shows available can be seen in our news and events pages here.
Advertising online and offline
We market your yacht as extensively as possible through advertising in some of the most respected marine and lifestyle media available – all under the Princess Brokerage International Brand.
Our marketing includes both online and offline media that are a proven part of any research undertaken by a prospective pre-owned yacht buyer. Depending on the size and specification of your yacht, we will hand-pick the most relevant media platforms, pinpointing those buyers who are conducting their search now.
Popular platforms include Motorboat and Yachting, Yachtworld, Boat International and Boatshop 24, amongst many others.  We will ensure buyers are able to see and download all of your boat details, specification, and high quality imagery, instantly.
Full details are also available through the Princess Motor Yacht Sales Website, giving further exposure to the many thousands of viewers researching the Princess brand.
Professional Presentations
All of our marketing is underpinned by creating a professional and attractive presentation of your yacht, designed to create maximum appeal to a prospective buyer.
We can offer a wide range of media, including professional photography, 3d walkthroughs, and even video.  We will always advise on the best way to present your yacht to maximise your sale.
Our Success
To see just how successful we can be, look no further than our brokerage listings online, where the many sold boats featured speak for themselves.
To find out more or to discuss how we can help in the sale of your yacht, call us on 01489 557755 or contact brokerage@princess.co.uk